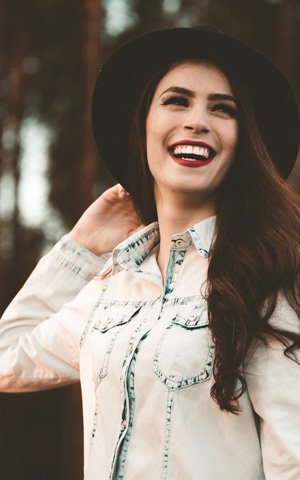 A smile makeover from Roy Dental Care in Roy UT is all about using cosmetic dentistry to make positive changes to your teeth. It combines two or more procedures to upgrade your smile.
The effects of a smile makeover may be subtle, or they may be quite dramatic. With cosmetic dentistry we can make changes to the color of your teeth, close gaps, fix chips or cracks, or re-shape gum tissue. Since it addresses aspects you dislike, you can think of it as a customized smile.
The procedures include:
Porcelain veneers
Bonding
Dental implants
Teeth whitening
Porcelain veneers are thin layers of medical-grade ceramic that are attached to the front of the teeth. They can be used to cover gaps, chips, and stains.
Bonding involves using a composite resin to repair decay, chips, or fractures. It can also be used to make teeth seem longer. The color of the resin matches that of your teeth.
Dental implants have been hailed as one of the great advances in the history of dentistry. A titanium post is inserted into the jaw, and in time fuses with the bone. An artificial tooth is fitted on top of that, and it looks and functions like a natural tooth. Implants can also anchor a set of dentures.
Teeth whitening. Everyone wants whiter teeth, and teeth whitening is one of the most in-demand cosmetic dentistry procedures there is. Professional whitening surpasses any over-the-counter product you can find.
Our team at Roy Dental Care in Roy UT will work with you to customize a smile makeover plan that will result in the smile you've always wanted. Our services include general and cosmetic dentistry. Schedule an appointment today!
Contact Roy Dental Care:
801-776-2806
Location (Tap to open in Google Maps):