Dental Laser Treatments in Roy UT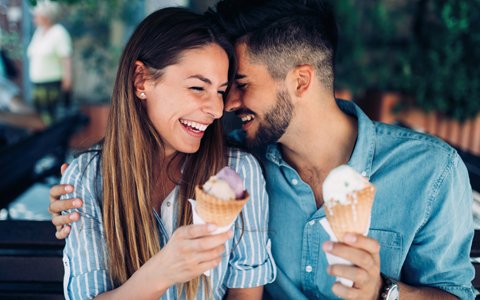 Laser dentistry is a precise and effective way to improve your smile and oral health. Our laser treatments are used for a variety of reasons, including cold sore treatment, gum contouring for abnormalities, treatment of gum disease, crown lengthening, and fever blister treatment.
This virtually painless process is used to maximize your comfort while providing optimal results. If you are looking for fever blister treatment or crown lengthening that is painless and effective, make our dental practice your first stop!
Improve Your Smile
A straight, healthy, and symmetrical smile may be diminished if the gum line is uneven. Our laser dentistry helps finish orthodontic and cosmetic cases by removing gum tissue around the teeth and shaping it to ideal contours. Our skilled dental team will sculpt your gums to enhance your smile in a fast, simple, and painless laser procedure.
Is Laser Dentistry Safe?
Yes, we make it very safe, and it can be safer than certain other dental techniques. During any laser procedure, we take great care to protect your eyes and the tissues of your mouth. We use water to cool the oral area that we're working on. We're even comfortable using laser dentistry on children, which shows you how safe it is.
Laser dentistry can also be very precise. Even the best hand-held metal dental instruments can be less accurate than a laser. That means we can very precisely remove or treat only the smallest amount of the tooth or gums necessary, decreasing pain, bleeding, and loss of enamel.
Laser Cold Sore Treatment in Roy, Utah
If you or a loved one suffers from reoccurring cold sores, you understand how much discomfort they bring. They often appear at the worst possible times due to stress or environmental factors.
At Roy Family Dentistry, our cutting-edge laser safely stimulates blood flow to the area to prompt the body to bring its own natural healing cells. Our laser treatment also offers quicker recovery times and less discomfort.
Schedule Your Laser Procedure Today
Don't put off the dental care that will get you living life to the fullest. Schedule an appointment today! Contact us if you are in the Roy area, including Clinton and West Haven!
Related Content