Tooth-Colored Fillings in Roy, Utah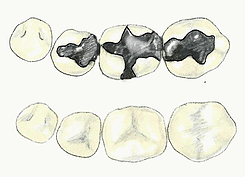 Every tooth is at risk of getting cavities. Cavities are created by bacteria due to the lack of flossing. Fortunately, cavities can be removed by a dentist and repaired with fillings. Tooth-colored fillings are the most common way to repair and conserve the tooth structure after a cavity is removed. They are held in place by bonding to the tooth. Unlike silver fillings, tooth-colored fillings blend in with the teeth maintaining a very natural appearance of the teeth. They require excellent technique to ensure high bond strength. Our dental office uses tooth-like materials that are safe, durable, and effective.
Our dental filling procedure features the following:
Topical anesthetic to numb the area
Decay removal of the affected teeth
Tooth restoration using a tooth-colored (amalgam) filling
Bite optimization to ensure that your teeth are properly aligned
The Benefits of Tooth-Colored Fillings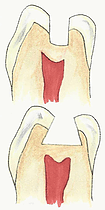 Perhaps one of the most noticeable benefits of tooth-colored fillings is the appearance. They blend in perfectly with the rest of your smile. However, there are several other benefits to consider. Tooth-colored fillings bond directly to the remaining tooth structure. As a result, these fillings support and increase the tooth's functionality. Of course, the major benefit of a tooth-colored filling is no longer having a cavity.
Contact Roy Dental Care Today
The best dental filling is no dental filling. Prevention is paramount. Always brush and floss to prevent gum disease. If you're suffering from a cavity, call Roy Dental Care today for a tooth-colored filling. Don't put off the dental care that will change your life. Schedule an appointment today! Contact us at 801-776-2806 if you are in the Roy area, including Clinton and West Haven UT!
Related Content