Fix Missing or Broken Teeth in Roy UT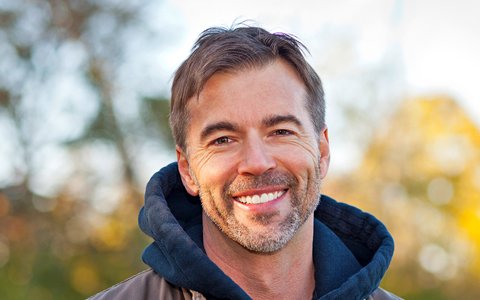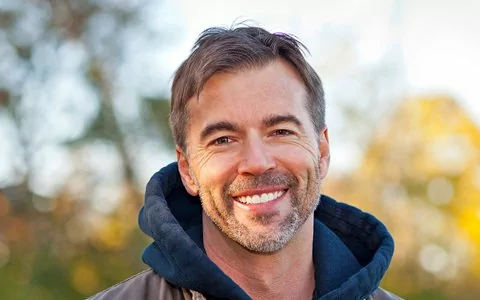 Do you have a broken tooth, cracked tooth, or missing teeth? We understand the pain of these problems. They make some patients stop smiling altogether!
Our restorative dentistry services can give you back a lost tooth or repair damage to your teeth. These services can also help you eat the foods you want again, protect your other teeth from infection, keep your teeth from shifting, and even give you back some confidence!
Dental Implants
At Roy Dental Care, we use dental implants to replace missing teeth or to anchor dentures. An implant is an artificial tooth root, which supports a new prosthetic tooth or other dental appliance. It can also make your jawbone healthier by stimulating the bone. This prevents your jawbone from deteriorating.
Crowns
A crown is a custom-designed tooth cap that covers your damaged tooth on all sides. We make your crown look like the rest of your teeth, so people won't even know it's there. The crown creates a durable chewing surface that works just like a natural tooth. A crown also can prevent further damage to a cracked or broken tooth.
Implant Supported Dentures
These advanced dentures work better than traditional dentures for many patients. They are attached to implants, which are replacement tooth roots. Your dentures can either be removable or permanently attached to your implants.
Dental Bridges
A dental bridge fills in a gap where just one or a few teeth are missing. It is a simple, small appliance that holds a replacement tooth or teeth. Instead of using an implant, a bridge is anchored to the teeth on either side of the gap. Your smile will look full again!
Root Canals
Many patients have the wrong idea about a root canal. When a tooth is badly infected, it causes a lot of pain. A root canal will actually relieve the pain and get rid of the dangerous infection. The procedure takes out the infected tissue and saves the structure of your natural tooth, so you don't need an expensive replacement.
Make an Appointment to Restore Your Smile
If you have missing teeth, a cracked tooth, a broken tooth, or similar problems, don't let any more time pass without treatment. Call us today. We can show you amazing restorative dentistry solutions that will relieve the problems you're having if you're in the Roy area, including Clinton and West Haven. At Roy Dental Care, we truly want to give you a dazzling smile and vibrant health.
Related Content