Implant Supported Dentures for Roy UT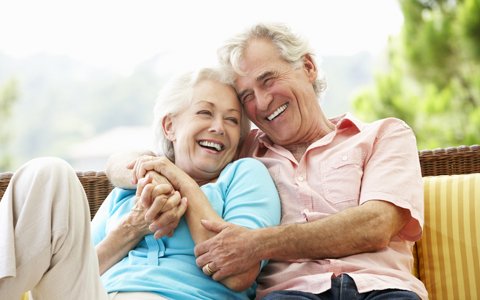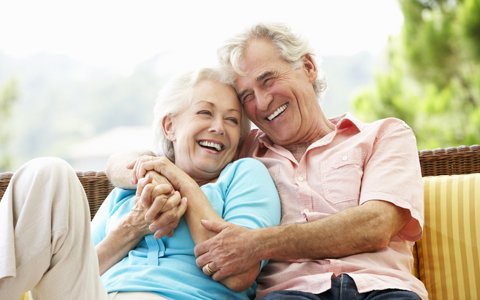 Are you missing a number of teeth? We know the difficulties you're going through. You may have trouble chewing. Your words may be more difficult to understand. The shape of your face might be changing. You might have even experienced lower self-confidence.
Gaps from missing teeth can weaken your jawbone. This causes the bone to deteriorate because it's not being supported by the teeth and roots it's meant to have. If you still have some of your teeth, they can also start to move in damaging ways.
We are very experienced in helping patients just like you with these difficulties. We can get you a whole new set of great-looking teeth in a relatively short amount of time through denture implants.
What Are Implant Supported Dentures?
The amazing solution that we offer here at Roy Dental Care is implant supported dentures. These dentures can either be removable or permanently placed in your mouth.
Implant supported dentures are attached to implants, which are metal rods that are implanted in your jawbone. After surgery, your jawbone will heal around the rods until the denture implants become a part of your mouth, functioning like new tooth roots.
In contrast, traditional dentures sit right on patients' gums. They can easily move around and can bother patients who have sensitive gums.
Implant supported dentures can feel like a normal part of your mouth very quickly. You can chew with them normally and speak as you used to. We'll also work hard to make them look like your own natural teeth and give you a great-looking smile.
Best of all, they keep your jawbone and any existing teeth healthier. Plus, they'll improve your diet, because you'll be able to chew any type of food again.
Types Of Denture Implants
All-on-4® Denture Implants
All-on-4® is a minimally invasive method of placing a full mouth of implants only using four implants to support a full arch fixed non-removable replacement teeth.
The benefits of All-on-4® include:
Fully functioning, new teeth in a short amount of time
Improve your appearance
No food restrictions
Eliminate health issues associated with failing teeth
Easy maintenance
Full Arch Denture Implants
A full arch denture treatment is the process of replacing an entire arch of missing teeth and ensuring that all of the components fit properly.
The benefits of full arch treatent include:
It's more cost effective to receive a full arch instead of just one or two teeth at a time
Durability is very high
Very short healing time
Comfortable
Improves the health of your jawbone
Is It Easy to Take Care of Implant Supported Dentures?
Yes, it's as easy as cleaning normal teeth. Permanent dentures stay in your mouth all the time, so you'll brush them and floss them like normal teeth.
Removable dentures are even simpler. You can just take them out at night and place them in a container of cleaning fluid. Floss between the teeth if you need to remove foreign particles.
Denture Implants Before & After
Make an Appointment to Get the Smile You Used to Have—or a Better One
If you're missing teeth, please make an appointment with Roy Dental Care today. Your jawbone may be deteriorating and your other teeth may be moving out of their best positions. In addition, you may not be eating the nutrition you need. Denture implants may be the solution.
We'll recommend only the treatment that will help you the most, both for you health and your budget. Please call us today if you are in the Roy area, including West Haven and Clinton UT!
Related Content