Implant Dentistry for Roy UT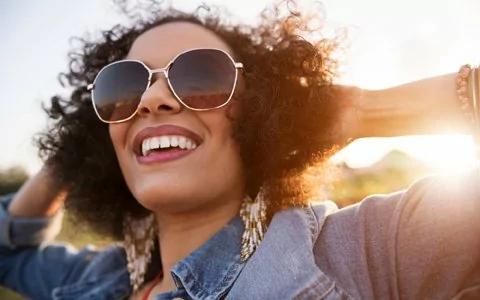 Our teeth stay in place because of their relationship with each other. When we lose a tooth, we leave a space that our other teeth will move into. As our teeth move into that space, it can create several problems. It can create additional unsightly gaps, decrease our ability to chew, and alter our chewing patterns.
These various problems may lead to more expensive dental treatments. If you suffer from missing teeth due to an accident or poor dental health, there is an easy and effective way to restore your smile and confidence.
What Are Dental Implants?
Dental implants are artificial tooth roots that provide a permanent and resilient base for replacement teeth. Dental implants typically have three parts:
The Implant | The implant is the screw that functions as an artificial root for your new tooth.
The Abutment | This permanent connector supports the tooth replacement.
The Crown | Porcelain crowns are used to attach over the affected teeth with a bond, leaving you with a functional and natural smile.
Dental implants act more like natural teeth than any other method for teeth replacement. We recommend cleaning them just as you would any other tooth.
The Dental Implant Process
The process of implant dentistry begins by placing a titanium post into the jawbone, allowing support of a dental crown. Once the post bonds with the jawbone, a dental crown is then applied. Although healing times differ depending on the patient's health, it typically takes between two to four months.
Do I Have to Visit an Oral Surgeon for Dental Implants?
Some dentists would send you to an oral surgeon to have your teeth implants placed in your jawbone, but we can perform all necessary services for dental implant procedures here in the office. You won't have to find another office, make an appointment, or get separate bills. We'll take care of the initial surgery here at our Roy office and schedule your next appointment.
Then, we'll give you time to recover and for the implants to be secure. You'll come back in to get your abutments and crowns attached once recovery is complete. We'll make sure they look very natural in your mouth, are totally functional for chewing and drinking, and will last for many years of full, beautiful smiles.
How Do I Recover from Dental Implant Surgery?
During recovery after implant dentistry, you will need a place to rest at home. In advance, supply it with ice packs, soft food, painkillers, movies, books, and whatever else you need for some time off. It takes time to heal after any surgery. You will also need a ride to and from our office.
Remember, with dental implant surgery, you get something new afterwards—a new dental appliance or crowns—which will make your life better both right away and in the long term. These dental appliances will help you chew better, feel better, and have a more amazing smile.
How Much Do Dental Implants Cost?
Because we care about maintaining a great relationship with you, we'll never recommend a procedure that is too expensive. We'd rather have you as our happy, healthy patient for many years than try to get extra money out of you in the short term.
At an initial appointment with you, we'll discuss your options and decide together which one will work for you. You get the final decision. After all, it's your mouth!
We think of the price of teeth implants as an investment. When you're missing teeth, your jawbone can deteriorate, your other teeth can move out of position and wear out, and you might have trouble eating and getting the nutrition you need. Implants prevent those problems.
In the long term, dental implants can save you from more damaging problems as well as more difficult and expensive procedures. If we do recommend implants, even if they seem costly, it is because problems that could develop would be even more costly than this solution.
Dental Implants in Utah
If you suffer from missing teeth due to an accident or poor dental health, there is a way to restore your smile and confidence in no time. Thanks to advances in dental technology, dental implants can be used for single tooth replacements, multiple teeth, or entire mouth rehabilitation.
We custom-make each implant to match the shape and color of your remaining teeth. Dr. Whitaker will select the right implant for you. If you have any questions or would like to schedule an appointment to see if you're a dental implant candidate, call Roy Dental Care! We work with patients from all over the area, including Clinton and West Haven UT.
Related Content